COMPLETED A WORLDS 1ST DOUBLE MARATHON DES SABLES 2016
COMPLETED AN EXTREME 45 MARATHONS IN 45 DAYS PUSHING A 50K.G BARREL U.K WIDE - 2014
COMPETED AS AN ELITE AT THE WORLD OBSTACLE COURSE CHAMPIONSHIPS 2015
ADVENTURE; DESERT EXPEDITION LEADER 2016. SUMMITED ACONCAGUA 2013. MOUNTAIN,POLAR AND JUNGLE MEDIC.
Charity Ambassador Gavin Sandford founded in 2014 'I Can And I Will'  #ICAIW  @ICAIW2014
The idea of #ICAIW is to support Charities close to his heart by doing a Series of Extreme Challenges involving Sports and Adventure.
Gavin uses the " I Can And I Will " ethos in every day as his life concept. With this concept and an appetite for pushing his limits who knows where #ICAIW will take him. read more…
Hi,
Well as you will  know, I just got back from the Saharan Desert having just become the first person in the World to successfully complete a Double 'Back to Back' Marathons Des Sables. ( MDS ) The MDS is known as the Toughest 7 day Ultra Race in the world.
It was touch and go. 24hrs before departure I fell and very badly injured my ankle. This agonising injury plagued me throughout the 2 weeks.
This Challenge saw me running over 300 miles in 45°c  heat carrying all that I needed to survive on me.The standard MDS race is over 7 days. The first week I completed the 2011 MDS route of 150 miles in 2 days less..an achievement in itself. I then joined this year's race which was regarded as the hardest in its 31 year history with a highest drop out record. I came in the top 15%. For this I got an award from the founder of the MDS a Mr Patrick Bauer. I promptly gave the award away to a fellow competitor a Mr Duncan Slater. Duncan is a veteran whom lost both his legs. Duncan was walking with the 'Walking with Wounded Charity'. For me he was a hero. Later I started a bidding war for this trophy that raised £5000. A highlight for me and Duncan. I did this 2nd I.C.A.I.W event to raise money for Wounded soldiers and Children with Cancer.
The following is an exert from an account that the BBC has featured..
As an ex Soldier that Currently works as an Anaesthetic Practitioner I have been inspired by how people deal with their sufferings, showing such tremendous attitudes of… "I Can and I Will" This sticks to your very core! This is why I aim to do a series of extreme physical challenges to try to help others who are most in need.
Folks your Charitable Donations support amazing Charities and in turn will help countless people who are most in need!!  " Who are these Charities and where are my donations going to Gav!? " I hear you holler! Well you best take a look at the Causes tab on the menu!
BLOG ENTRY: April 3rd: Day 1:
Dr Nick Crombie saves my life!!! How??? Let me tell you!
To supplement salt loss we decided to use Himalayan salt.. the dose rate was dramatically incorrect. Two thirds through day one I was literally frothing at the mouth like a rabid dog..but felt strong.. I shot off to finish the final leg.. unbeknown to us..the MDS route bearing that was provided was completely incorrect..this led me to going way off course running out of water and getting into a spiraling 'Up Creek without a paddle situation'. A SOS call out via my Satellite Phone succeeded in alerting him and the Team. The G.P.R.S coordinates did not match the teams device and led them to thinking I was in Algeria 16 miles away. The satellite Phone then stopped working. The situation then got much worse as I lay on black volcanic rock literally cooking to death. Eternity went by, only an hour but long enough to deteriorate very quickly.. Panic rapidly seeping in to the depths of my soul. By pure luck on the furthest horizon I glimpsed the vehicle flying along..but totally in the wrong direction!! "STOP! STOP!! STOP!!!" I screamed desperately into the walkie talkie.. every fibre in my soul praying and screaming to them… I knew if they didn't stop then they would be out of line of sight and uncontactable within seconds.. the vehicle stopped!!! I cried out in utter relief…The tears instantly evaporating on my cheek. "TURN RIGHT TURN RIGHT!!" I pleaded.. An answer came to me..as though from the Gods themselves. It's was Nick.." Ok Gav we hear you!" I talked and guided him to me. A fast return to Basecamp was needed!!
Once there Nick took bloods and processed this whilst I rested. The blood results were dramatic. My sodium ( SALT ) was off the charts and my Haemoglobbin from 14.3 that morning had gone to 4.0. My body was in full shut down and collapse and I was lucky to be alive. To put this into perspective when a patient has lost a lot of blood at a level of 7.00 you give x2 plus units of blood.
This was day 1. Little could I know of the trials and tribulations that lay ahead.
So, I hope this has gained your attention and my story and exploits are worthy of a further looking into via my blog page and please donate below.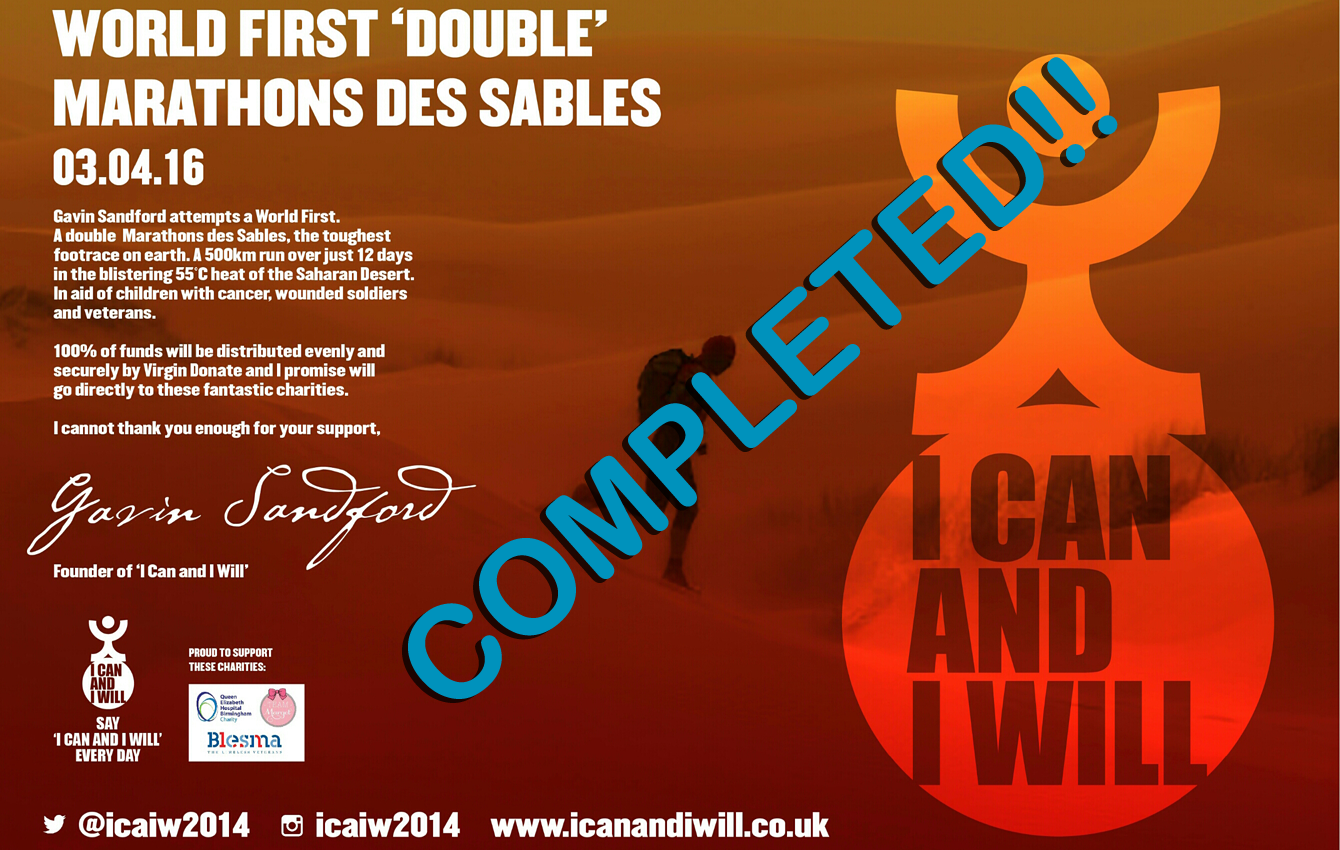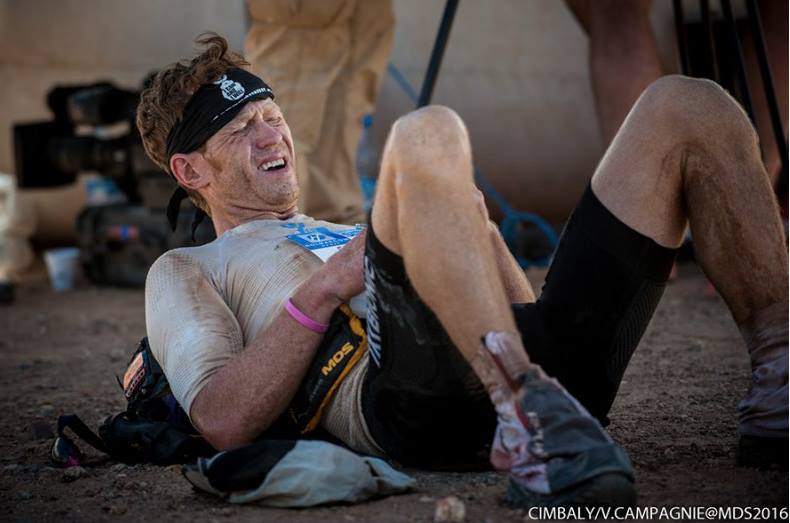 The above picture shows me in utter agony at the end of my World 1ST: Double 'Marathons Des Sables'   READ MORE
My 1ST Challenge was in 2014. I ran solo covering 45 Marathons over 45 days whilst pushing a 50k.g barrel on a wheel chair covering a 1200 mile route across the U.K. As people deposited donations into 'Bessy' the Barrel, it got heavier and the 'Rolling Out The Barrel' for Charity Challenge got far far harder.  This frankly broke me into a withering babbling mad man of a mess but I succeeded and I raised over £10k. 
I attempt these extreme events to hopefully inspire others as to what is possible. The 'I Can And I Will' Spirit. To get people to donate and join 'The Stem Cell' and 'Bone Marrow Donor' Registry. That simple selfless act of  'I Can and I Will' can potentially save a child's life.
100% of funds are distributed evenly and securely by Virgin Donate and I promise will go directly to these fantastic charities.
I cannot thank you enough for your support


Founder of ' I Can and I Will '
You Can Help
Please help some great causes via Virgin Money Giving or Text.
I can't thank you enough.


Everyday, Say and Do…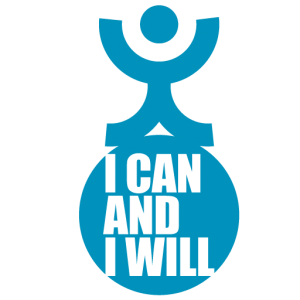 "I CAN AND I WILL"