A 1200 mile solo run covering 45 Marathons in 45 Days whilst pushing 'Bessie' a 50 k.g Oak Barrel.
5th August – 18th September 2015
Hi Folks,
This challenge saw me running solo for 1200 miles over the UK running over a marathon a day for 45 days. Whilst running my task was made ten times harder as I was also running whilst pushing a 50kg 'Bessie, the barrel upon a wheel chair, often in fancy dress. 'Bessie' became heavier with donations deposited into her from those that came out to see and join me. This was a massive challenge and pushed me way beyond limits I ever thought I had.
Over £10k of donations was raised and went to addressing unique and specific needs to the Queen Elizabeth and Birmingham Children's Hospitals . Donations then went to providing world class rehabilitation equipment to help thousands of patients which aided them to return to the highest possible level of function, independence and a swifter return to the comfort of their home's and an active life.
---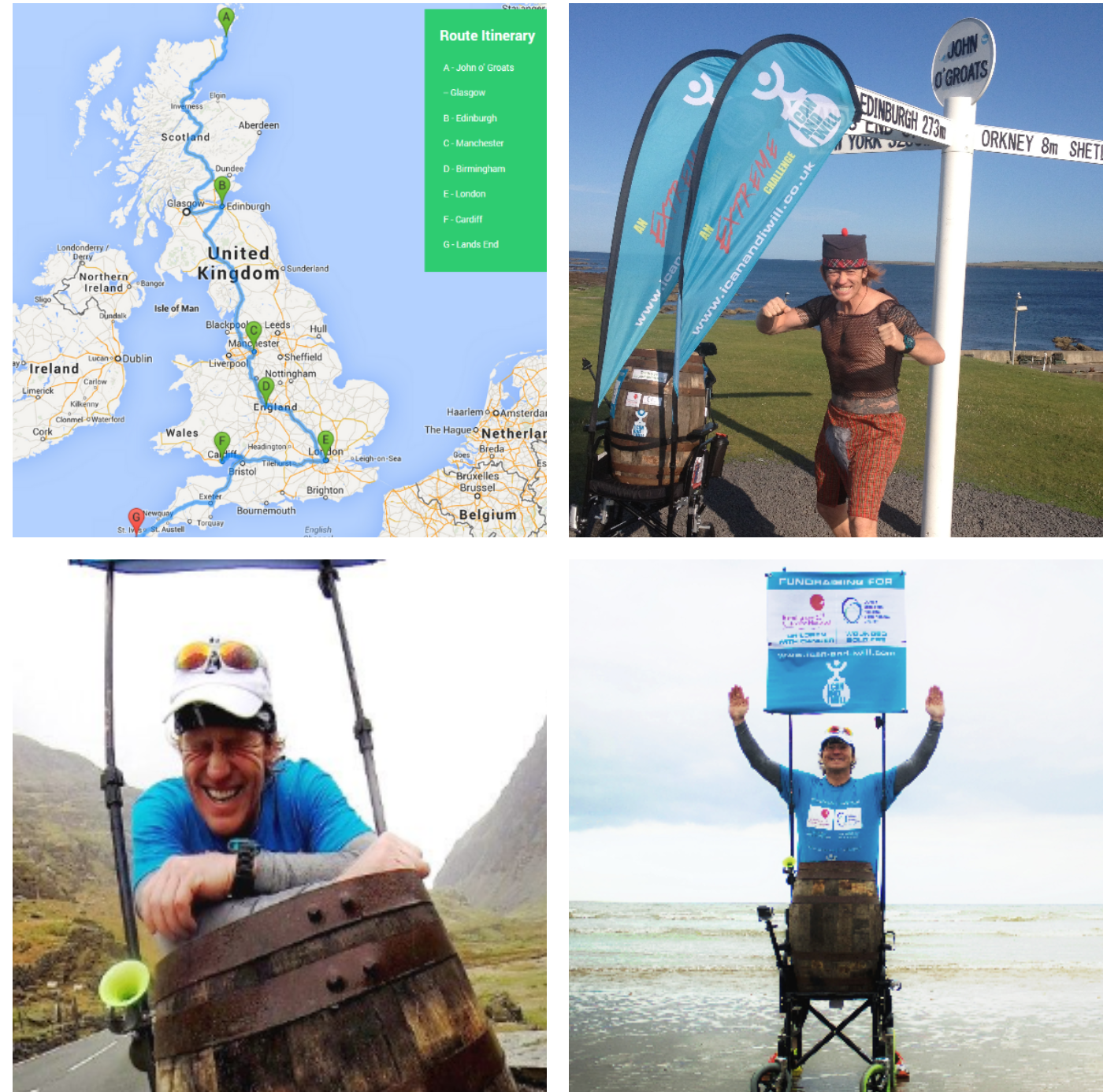 ---