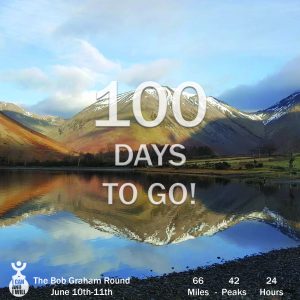 With a 100 days to go to the ' Bob Graham round ' I sit here in contemplation from last weeks failed attempt at the 125km Trans Gran Canaria race. Not so dwelling on it negatively but positively and am using that to add fuel to my fire.
For those that do not know about the Bob Graham round, let me tell you about him and it.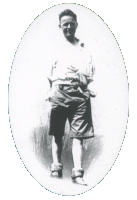 The Bob Graham Round is named after Bob Graham whom in 1932 and on his 42nd birthday decided to run 42 of the highest peaks in the English Lake District within 24 hours over a 66 mile route covering over 27,000 feet ascent / descent ( Like running over Mount Everest )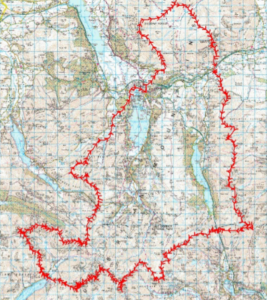 In it's 85 year history less than 3000 ultra-distance fell runners have completed this mammoth challenge with only one in three attempting it going ahead to completing it.
The facts and figures speak for themselves. Can I actually do this within 100 days!? I must regularly get to the Lakes a some 5 hours away from home to thoroughly recce the route and it's 5 legs so as to become proficient enough to navigate it in all weather ( The lakes has a reputation for swift changing and testing weather ) over it's often very technical and challenging terrain. I am not a seasoned fell runner or mountain runner at all. I look and point to the Gods and am excited and daunted by this challenge.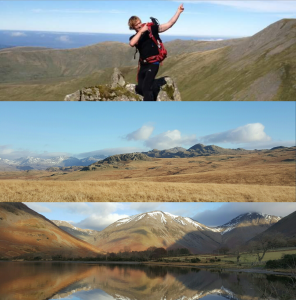 The challenge has a great community spirit and I look forward to helping others in their attempts as many are coming out to help me with mine. I love the spirit of this. I cannot do this with the help of a great Team and I am over the moon that there are many amazing friends and strangers coming to help.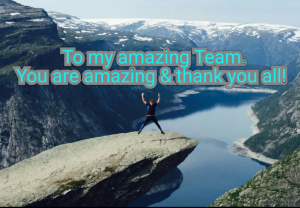 Many people ask me as to 'Why' I do these challenges!? I do so to hopefully inspire others as to what is possible and to bring awareness about the urgent need for people to join the' Bone Marrow' and 'Stem Cell' registers. A simple and selfless act, that literally means you become a potential life saving match for someone.
For further details refer to www.IcanandIwill.co.uk
Say and do 'I can and I will'
and register today. Be in place to save someone's life.